IHRSA 2019 - Fitness, Friends and Innovation!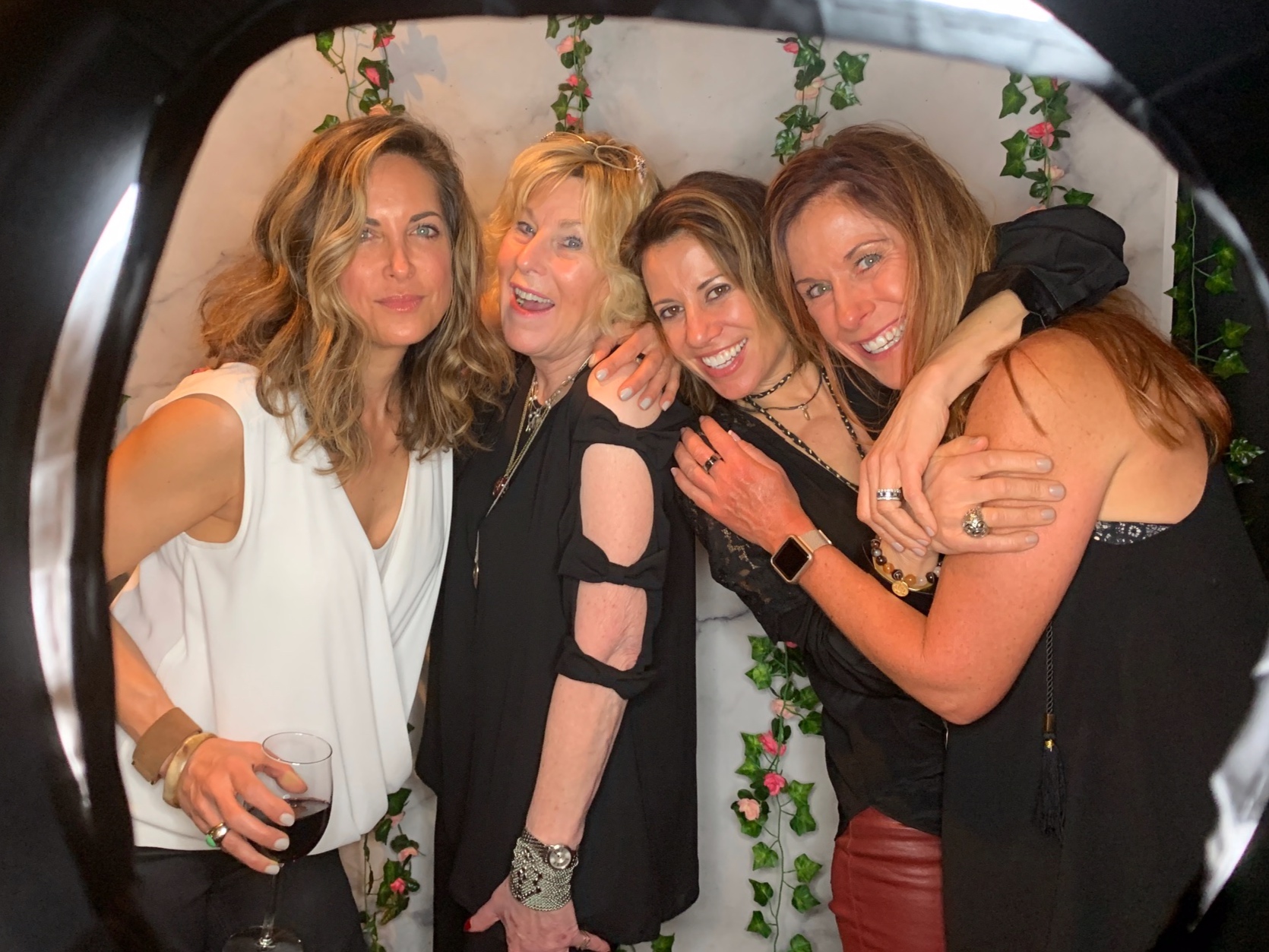 SoulBody soaked up every minute at IHRSA 2019 last week in sunny San Diego! This international trade show brings together a global community of health and fitness industry leaders with an expansive trade show, passionate key note speakers, a wide variety of educational sessions and top tiered (FUN) networking events to meet and greet. Meet and greet is what we did and we came home buzzing with excitement and anticipation about not only what's new within the fitness sphere, but adrenalized with new collaborations and possible partnerships.
Our top two FAVE events was the Fitness Business Podcast early morning Meet-Up that Active Management hosted. It was a 6am walk around the beautiful SD Harbor as the sun came up (perfect idea for us fitness fanatics)! The idea was to walk and talk with people you didn't know (or haven't seen for a while) to learn about their fitness business and give your 30 second elevator speech!
Our second "not to be missed" event was the WIFA (Women in Fitness Association) reception. Women are emerging BIG TIME within the fitness industry as leaders, owners, CEOs, managers, founders, entrepreneurs... It's about time and powerful to see and be a part of! Speaking of remarkable women leaders, it was inspiring to watch Francesca Schuler, CEO of the California-based club chain In-Shape Health Clubs receive the IHRSA 2019 Woman Leader Award in honor of Julie Main, an IHRSA board member, club owner and founder of the Cancer Well-Fit Program who lost her battle with cancer. One of the most notable changes Francesca brought with her leadership role was focus on diversity within her team to reflect their member base - diversity in gender, race and fitness levels. Everyone should take a page from her playbook!
A few take-aways from the electrifying trade show floor…Ok you guessed it - TECH, but also programming to go along with equipment woven together by TECH. An example of this perfect storm is PowerPlate. We stopped by their booth and didn't just see a few sales people standing around these vibrating machines, we saw program directors and certified small group fitness instructors demonstrating classes and workouts around the PowerPlate. Really smart education and training to compliment the unique vibration technology of this product. Another must-see during our laps around the exhibits is always TRX. Again, product driven by programming and leveled up with TECH to meet the needs of today's discerning fitness consumer. You can't help but to get caught up in the energy of their booth with all of the workouts and demos. We checked out their latest launch TRX HOME2 System. The promise of this system - "Work out how you want, anytime, anywhere" - the resounding mantra of 2019! It's their new suspension trainer with a personalized app. They are also rolling out in-gym on-demand classes and offerings for their members. Going to watch out for that!
We are blessed to be in an industry that focuses on the health and well being of the human race. We are not only seeing great innovation, frictionless access to workouts anytime/anywhere, and health & wellness education, but we are seeing the leaders in fitness come together to make fitness and health education accessible to ALL people - to those with different socio-economic backgrounds to those with mental and physical limitations. The fitness industry is exploding with revolutionary products, programming, trackers, scanners, apps, and more, but those who are now benefiting from these offerings as well as creating these offerings are starting to match up as Francesca Schuler is championing. The fitness industry is proudly becoming one big, beautiful and DIVERSE community ready to take on obesity, illness, depression and more. It is uplifting to see, hear and experience in this often divided climate in which we live.
Cheers to EVERYONE within our industry! Keep-up these vital, life-changing initiatives! See you at IHRSA 2020!
In Good Health,
Ann Marie